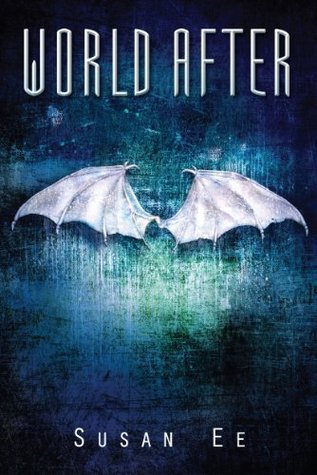 Series: Penryn & the End of Days #2
Publication Date: November 19, 2013
Genres: young adult, fantasy, paranormal, dystopia, supernatural
Source: Amazon Kindle Unlimited
Synopsis
In this sequel to the bestselling fantasy thriller, Angelfall, the survivors of the angel apocalypse begin to scrape back together what's left of the modern world.
When a group of people capture Penryn's sister Paige, thinking she's a monster, the situation ends in a massacre. Paige disappears. Humans are terrified. Mom is heartbroken.
Penryn drives through the streets of San Francisco looking for Paige. Why are the streets so empty? Where is everybody? Her search leads her into the heart of the angels' secret plans where she catches a glimpse of their motivations, and learns the horrifying extent to which the angels are willing to go.
Meanwhile, Raffe hunts for his wings. Without them, he can't rejoin the angels, can't take his rightful place as one of their leaders. When faced with recapturing his wings or helping Penryn survive, which will he choose?
My Review
This is such a great sequel! I was glued to this book from the beginning. It starts off right where the first book left off, so nothing is missed from one book to the next. There is so much going on in this book. There are so many things happening that it does not get boring. There are so many mysterious things to ponder while reading, but not so much that it is confusing. It is a perfect balance. I have quite a few theories as to what will happen in the final book. The second book just furthers myu curiosity!
What I liked
The ending! Oh, that ending, it was perfect! The fight scenes in this book were truly remarkable. I just couldn't get enough of them! A lot of fight scenes in books can seem tedious to read, unless they are written well. The fight scenes in this book were certainly written fantastically!
The exchange between Penryn and Raffe is truly enjoyable in this book. Maybe even more so than in Angelfall. They are comfortable with each other and play off of each other with ease. The dialogues between them were quite amusing. I even laughed out loud a few times.
What I didn't like
Things seemed a little slow at the beginning of the book, but I think that is just because the first half of the book is only about Penryn. The lack of Raffe was almost unbearable. I think that if the author would have included things from Raffe's perspective at the beginning of the book then it would be flawless! It's just that all we see is what Penryn is doing and experiencing. It would be great to know what Raffe is doing and feeling. I know that we get to see a little of his point of view from the dreams that Penryn has, but they are his feelings and experiences while they were together. Not what Raffe was doing or feeling after the first book. So I am on the fence about the dreams. I mean, I like that Penryn gets a small glimpse into Raffe, but in no way does it make up for his lack of presence through over half the book.