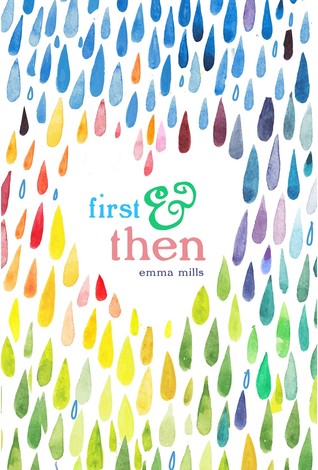 Publication Date: October 13, 2015
Genres: young adult, contemporary, romance
Devon Tennyson wouldn't change a thing. She's happy watching Friday night games from the bleachers, silently crushing on best friend Cas, and blissfully ignoring the future after high school. But the universe has other plans. It delivers Devon's cousin Foster, an unrepentant social outlier with a surprising talent for football, and the obnoxiously superior and maddeningly attractive star running back, Ezra, right where she doesn't want them first into her P.E. class and then into every other aspect of her life.
Pride and Prejudice meets Friday Night Lights in this contemporary novel about falling in love with the unexpected boy, with a new brother, and with yourself.
Okay, I have just found a new favorite author. No joke. After reading this book I just sat there for a long time contemplating everything that I read. You see, contemporary books are not really my thing. To be honest, I probably never would have considered reading this book if I hadn't decided to branch out and take on a reading challenge. Needless to say, I am glad that I did. This book is fantastic!
This book is about football. I guess I shouldn't say it quite like that though, because although there is football in the book, a lot of football, the book is more about the characters and their relationships than football. So football is an important part of the book, but the story focuses on the relationships.
This book has a lot of Jane Austen references, but even if you haven't read Jane Austen books you will not be confused. As the synopsis states, this book is like Pride and Prejudice meets Friday Night Lights.
The absolute best thing about this book is the character development. The characters are incredible and just flat out very well written. They have so much depth. The relationships that the characters have and how they explore them is magnificent.
When you are reading this book you just step right into this world. You step into the characters' shoes and become the characters. You feel what they feel and you think as they think. The writing is just phenomenal. The dialogues are not awkward. The characters speak to one another realistically.
The pacing in this book is perfect. Nothing seems rushed and nothing happens too slowly. Just perfect.
I liked how this book subtly touched upon some tough issues. Drunk driving, teenage drinking, and drug/alcohol abuse. More than one character has been impacted by these issues and it has made them who they are. These tough issues made the book that much more realistic.
This book is so relate-able!
This book gave me so many feels! OMG.
The ending seemed a little abrupt in my opinion. I would have loved an epilogue or something more to show how things progressed after the last dramatic scenes.
I would have liked to see more physical romance between Ezra and Devon. Just saying. It would have been nice to see them as a couple at the end of the book.
I would recommend this book in a heartbeat! This is probably the best young adult contemporary book that I've read. It really opened my eyes to young adult contemporary and I will definitely be checking out more because of this book!